Post-Remediation Verification Inspections
What is Post Remediation Verification?
Elite Mold Services offers post remediation verification (PRV) inspections and testing. Often referred to as "clearance testing", this evaluation is performed by a mold or indoor air quality (IAQ) specialist to help determine if the remediation scope-of-work (remediation protocol) was followed and if the recently cleaned environment has returned to a healthy livable space. The IIRCR (Institute of Inspection, Cleaning and Restoration Certification) defines this as Condition 1 status – a normal fungal ecology.
The post-remediation verification should never be performed by the remediation contractor and is required to be a separate third-party company. However, many times this evaluation is scheduled through remediation contractors or through the homeowners themselves.
How Do You Know a Remediation is Complete?
We follow the ANSI/IICRC-approved S520 Professional Guide for Mold Remediation which defines a successful remediation as reaching a Condition 1 status (normal fungal ecology). Our PRV evaluations typically follow these guidelines in determining if the remediation project is complete:
Step 1: Perform a visual inspection for remaining mold and moisture issues.
Step 2: Moisture readings are collected in various locations within the remediated areas to ensure all remaining building materials have been dried to an acceptable level.
Step 3: A thermal imagining scan of the walls, ceilings and floors is performed to check for hidden moisture issues.
Step 4: A smell test is also used to help ensure the environment is clean and free of malodors.
Step 5: If these prior steps are acceptable, we will collect air mold samples and possibly surface mold samples to ensure the environment is clean at the microscopic level.
Step 6: The samples are sent to an AIHA-approved laboratory for analysis. Typically, results are available the next day. Same day rush sample turn arounds are available for additional fees. We look for qualitatively and quantitatively similar indoor air samples as the outdoor air. Surface samples should show minimal spore levels with no toxic mold or pathogenic molds being present.
Step 7: A final report is issued outlining our findings and any recommendations. If all criteria are met, reconstruction may begin.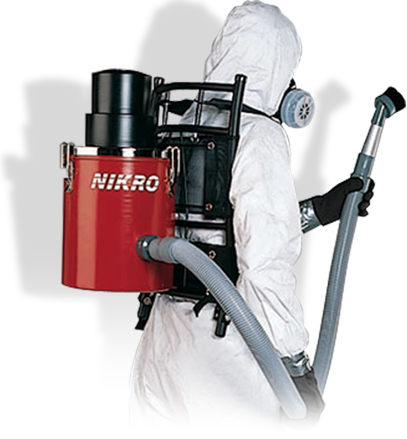 Have Questions? We're just a click or phone call away!