Central Florida Mold Inspections
Experiencing a Mold Issue in Your Home or Business ?
A mold inspection or mold assessment is the first and most important tool in detecting hidden mold issues or conditions, such as previous or current moisture issues, that could be leading to hidden mold growth. Many times, there are water intrusion issues occurring that are hidden from view & can only be detected with special equipment. Elite Mold Services can provide a complete visual inspection of the premises to determine if there are conditions that could be leading to microbial growth. We check all walls for hidden moisture, take temperature & humidity readings throughout the property, pay close attention to the rooms with plumbing such as; bathrooms, kitchens & laundry rooms, along with checking the HVAC system (air handler & ductwork) for visible mold growth. This will help us determine the issue(s) occurring in order to determine the next steps for resolving the problem.
Not Sure If You Need a Mold Investigation?
Is there a moldy or musty smell in your home or office?
Have there been any leaks in the property (example: roof leak, pluming leak, overflow issues, etc.)?
Is the AC not working well or does it feel humid inside the home?
Has the house sat vacant for a long time, especially without the AC being on?
Is anyone having respiratory illnesses, allergy-like problems (runny nose, sneezing, coughing, itchy eyes, etc.)?
Have you tested positive for potential mold exposure such as elevated mycotoxins in your system
If you answered yes to one or more of these questions, you could have a mold issue and should have your home inspected immediately!
Our Complete Mold Inspection Process:
A thorough visual inspection of the property
Certified Mold Inspector performs all inspections
Check all common locations for mold growth
A thermal imaging infrared scan provided for mold inspections
Radio-wave moisture intrusion survey
Check attic, when appropriate, for water damage and/or mold growth
Evaluate HVAC system; blower fan, air handler, coils, ductwork
Digital photos taken of all problem areas
Suggestions for mold testing made after inspection
Digital mold assessment report for documentation of the issues
Mold remediation protocol can be written for project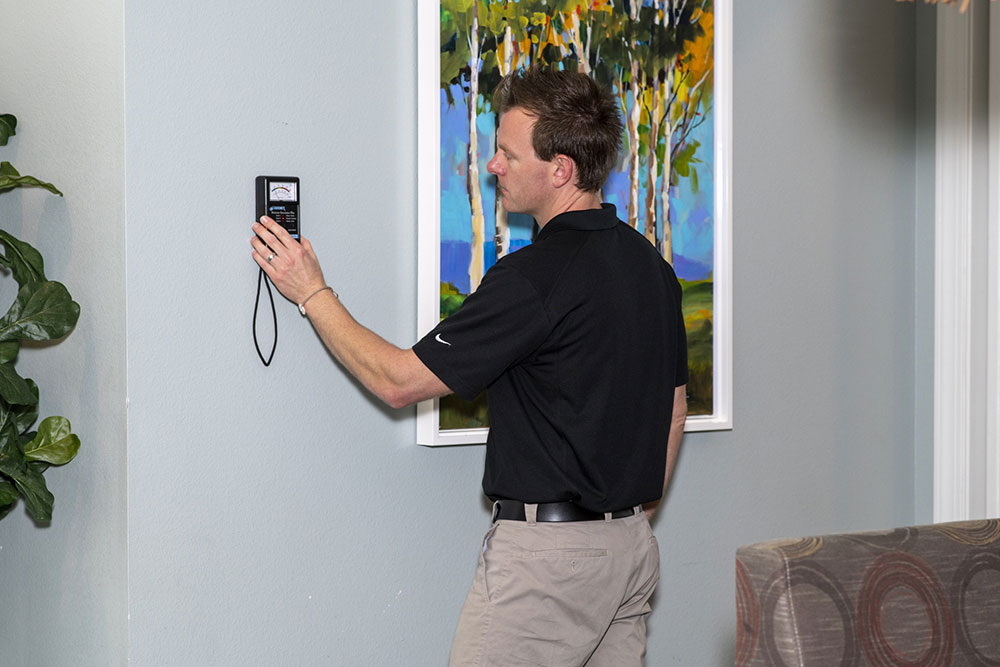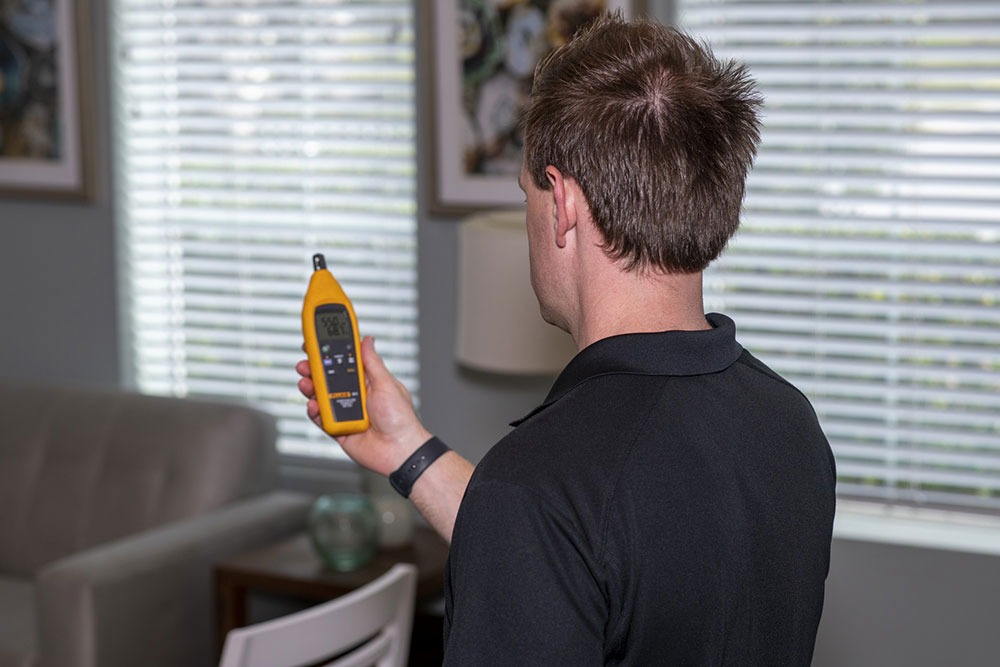 What Happens After My Mold Inspection?
After conclusion of our visual mold and moisture inspection, we can then make suggestions based on our findings and usually recommend sampling or a remediation procedure. All inspections include digital photos of problem areas as well as a computer-generated report.
Orlando Area Mold Inspections and Testing Experts
There are many different mold & indoor air quality services we are proud to offer the Orlando Florida & Central Florida areas. Almost all mold testing is performed after a thorough mold inspection. This will help identify hidden mold problems, find visible mold growth, locate "musty" odors or find hidden moisture or leaks.
Our certified mold inspectors will perform a visual inspection on your home using the latest moisture detecting equipment to help identify possible areas where mold could be hiding.