The Elite Mold Services Promise
We Care About Your Property Like It Was Our Own!
Elite Mold Services knows that your property is typically your most valuable asset. We treat all our jobs like they were our own. We will have respect for your property and provide honest and reliable recommendations for your best course of action in addressing your mold or indoor air quality issue.
Mold Assessment & IAQ Specialists
Elite Mold Services DOES NOT perform mold remediation (clean-up). We only perform mold testing, mold inspections, assessments and indoor air quality evaluations. Therefore, we offer unbiased information as there is no conflict of interest in trying to obtain remediation work.
All of our State-Licensed Mold Inspectors & Certified IAQ Specialists are trained in industry specific protocols for testing, inspections and sampling procedures. We take extra care when entering your property and performing our services.
It is our promise to provide you with the most helpful and informative advice to get your mold or air quality situation corrected properly.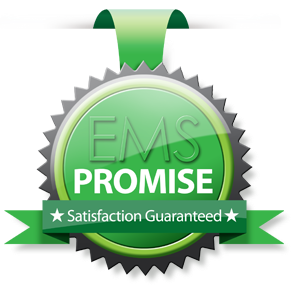 Our Promise
Punctuality is our top priority
We always wear company uniforms
State-Licensed Mold Assessor will perform mold inspections
We remove our shoes or wear shoe covers as requested
We provide honest & reliable information
We follow an adopted Code of Ethics
Elite Mold Services – Code of Ethics
This CODE of ETHICS was adopted in an effort to solidify our commitment to integrity, honesty and quality to the public.
Elite Mold Services shall abide by the Code of Ethics and substantially follow all the standards of this code.
Elite Mold Services will not engage in any practices that could be damaging to the public or bring discredit to the IAQ/Mold-related industry.
Elite Mold Services shall be fair, honest, impartial and act in good faith in dealing with the public.
Elite Mold Services shall be truthful regarding his/her services & qualifications.
Elite Mold Services will have no undisclosed conflict of interest with the client.
Elite Mold Services will not communicate any information to anyone except the client without verbal consent of the client, except where it may affect the safety of others or violates a law or statute.
Elite Mold Services shall always act in the interest of the client, unless doing so violates a law, statute, or this Code of Ethics.
Elite Mold Services shall use a written contract that specifies the services to be performed, limitations of services, and fees.
Have Questions? We're just a click or phone call away!